5 healthy lunch recipes for work this week
One surefire way to set yourself up for success in the week ahead is to prepare some healthy lunch recipes for work. I know what you're thinking: Sunday is a day for resting and recharging! But think about how much better you'll feel knowing that you don't have to spend your entire lunch break queuing up for junk food that will leave you sapped for the rest of the day. 
We've rounded up 5 quick, tasty, healthy lunch recipes for work that take less than 30 minutes to make that will inspire you to prepare and pack a work lunch this week - even if it's just for one day. 
healthy lunch recipes for work
Mediterranean Grilled Chicken Salad from Delish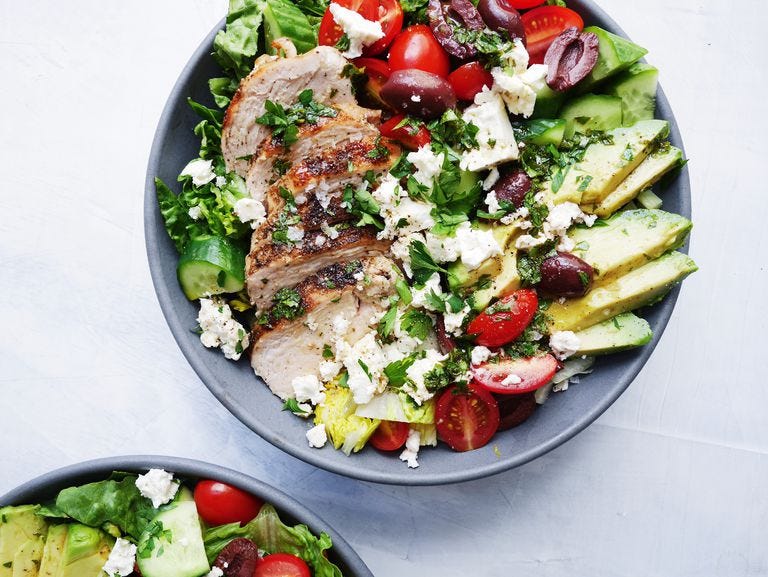 Bring a touch of sunshine to your lunch break with this summer inspired grilled chicken salad. 
This healthy lunch recipe makes 4 portions and is perfect for adding to your meal planning work recipe repertoire.
https://www.delish.com/cooking/recipe-ideas/a21097616/grilled-chicken-salad-recipe/
Asian Sesame Zucchini Noodles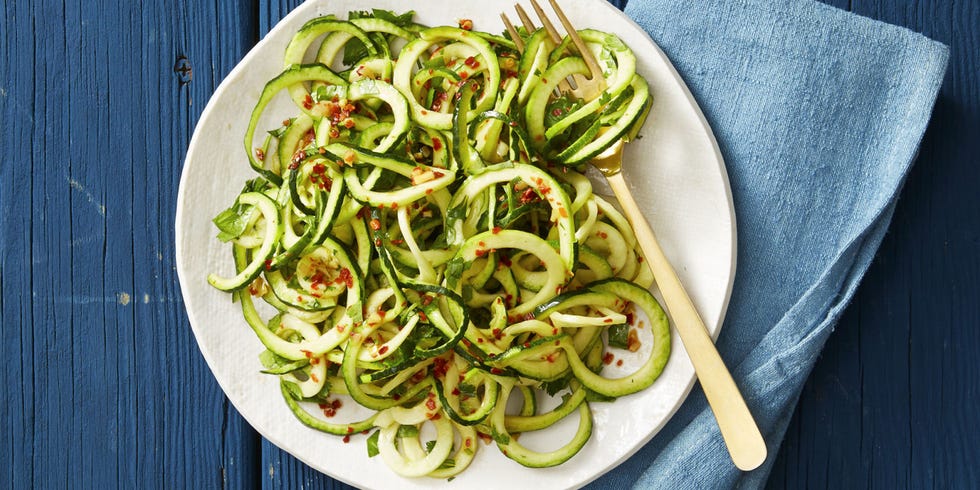 This 15-minute recipe is a knockout! The Asian flavours really offset the texture of the mineral and vitamin rich zucchini noodles. To save even more time, you can buy store packed prepared zoodles (zucchini noodles).
https://www.goodhousekeeping.com/food-recipes/a38869/asian-sesame-zucchini-noodles-recipe/
iQ Inspired Salad
Those of you who work downtown may be familiar with popular Financial District eatery, iQ. This trendy haunt has salads to die for but if you're keen to still eat deliciously while saving some cash, then this recipe is for you! It's a take on an old iQ menu favourite - The Glow box.
https://www.foodnetwork.ca/healthy-eating/photos/glow-salad-iq-recipe/#!FN-RR-3Mar
Roasted Brussel Sprout Pasta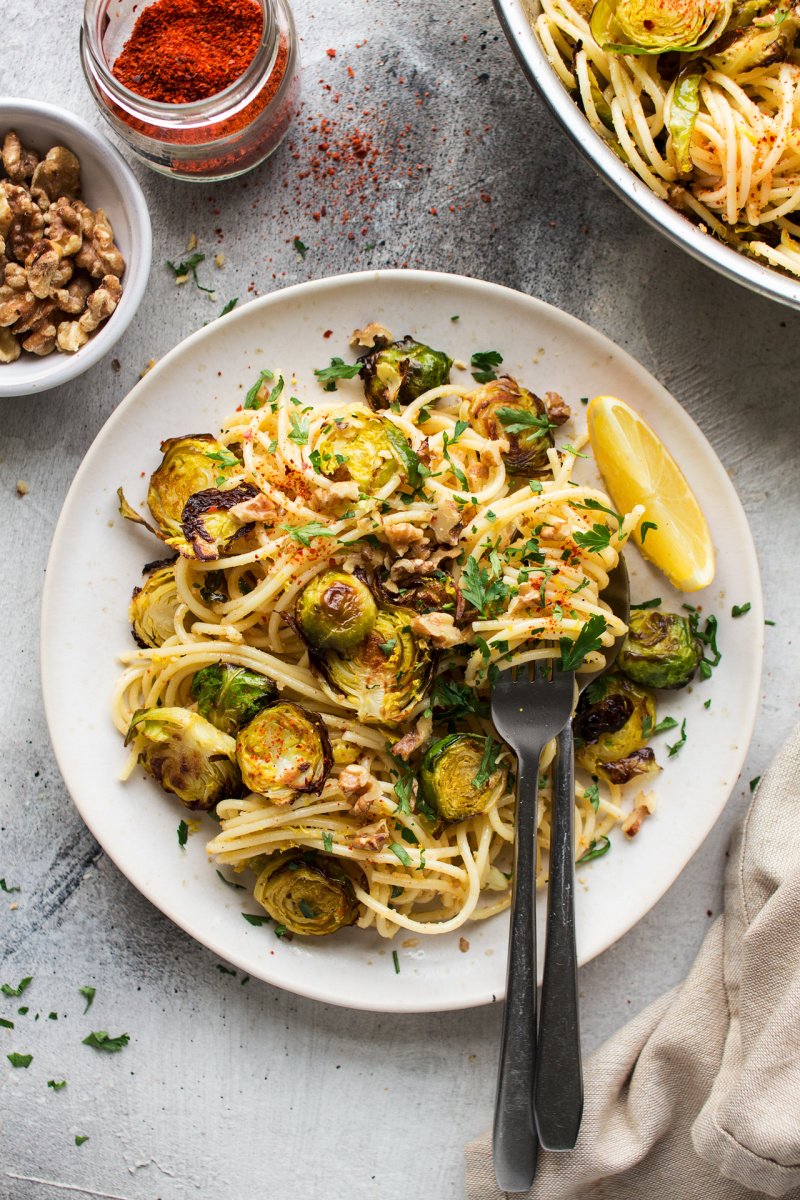 Fall in love with brussel sprouts again with this easy, delicious nutrient and antioxidant rich pasta.
https://www.lazycatkitchen.com/roasted-brussel-sprout-pasta/
One Pan Bruschetta Chicken
If you're looking for that one pan chicken recipe that packs a punch, this is it. This protein packed dish is an indulgent Italian inspired lunch that you'll want to cook again and again.
https://www.purewow.com/recipes/bruschetta-chicken
Tell us how you got on with these healthy lunch recipes for work by posting in the comments below !
Leave a comment