5 Simple Tips for Eating Healthy on a Tight Budget
This weeks post, 5 Tips for Eating healthy on a Tight Budget, comes courtesy of Noelle Martin at motherhoodandmeals.com
Ever walked out of health food store feeling like you've been robbed? For those of us who aren't earning a 6 figure income, eating healthy on a tight budget can be a challenge. Today we wanted to share 5 ways that you can save on money by putting just a touch more time into your meal choices for the day.
5 simple tips for eating healthy on a tight budget
1) Overnight oats. 
This breakfast option is such a lifesaver for me!  It is awesome because it tastes great, lasts all week, and is a fraction of the cost and time commitment of most breakfast options.
You can find my favourite recipe here.
2) Keep your morning beverage green!
Make your own matcha latte or green smoothie to kick off the day with antioxidants at 15-25% of the price of purchasing it! Instead of stopping at Starbucks, try buying your own matcha powder or smoothie ingredients and make your favourite hot or cold beverage to go! One of my favourite is to blend coconut milk, matcha powder, and one pitted date or banana for a beautiful creamy matcha latte. And my favourite smoothie these days is this Kale Pineapple one. So refreshing and packed with nutrient density!
3) Chop veggies ahead of time.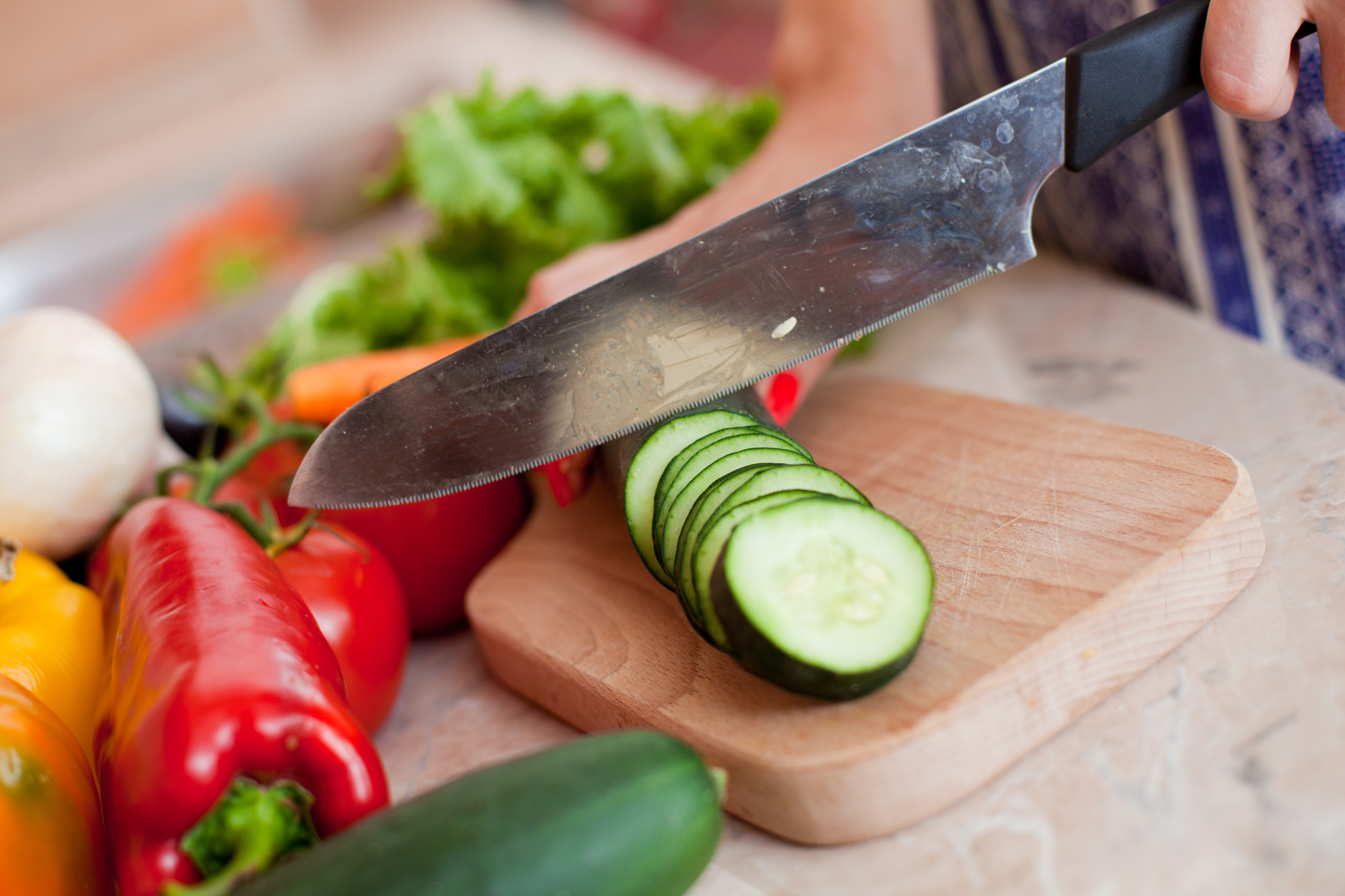 Purchasing a salad or veggie tray on the go can be pricey so having veggies on hand at home that are ready to go can make a huge difference in allowing you to eat healthy on a tight budget.
Here are two strategies to help with that:
 Buy "ready to eat" veggies such as snacking tomatoes, snap peas, and baby carrots.
Make an appointment with yourself, your spouse, and/or your kids 2-3 time per week to peel and chop veggies. This is not only a great way to be prepared, but it also is time together and gives your kids non-meal time exposure to vegetables.
Another bonus of having veggies on hand is that you put them out as a "pre-supper" snack for everyone to save on the hunger cries from little ones and the "hangry cracker grab" for us adults. Also, never be afraid to buy frozen vegetables. They are less expensive than fresh, keep longer, and are still packed with vitamins and minerals.
4) Cook once, eat twice. 
Try making extra at supper so that you can use it for lunch leftovers or in a new way at supper the next night.
One of my family's favourites to do this with is this Feta Bruschetta Chicken. We like to have it with a starch and veggies one night and on a pizza with a side salad the next!
5) Soup
Soup is an incredible way to make sure you're eating healthy on a budget as you can use up any produce that isn't in the best condition anymore and you have a meal on hand that you can heat up in a matter of minutes for a fraction of the cost of purchasing one. Here area  few of my favourites: 
Got your own tips for eating healthy on a tight budget? Share them in the comments below!
Leave a comment