2019 Gift Guide: A few of our favourite things...
No affiliate links or sponsorships, just our pure, unadulterated admiration for seven upstart brands that are making a big impact! Here are some gifts that we would love to receive this holiday season....
The Wrap-Up Scarf by Encircled
Made from a sustainable wool-free sweater knit blend, the Wrap-Up Scarf is so soft you'll never want to take it off. Bundle it up, loop it loosely or just drape it over your shoulders for a warm layered look. This is the blanket scarf you've been waiting for.
https://www.encircled.ca/collections/gifts-under-100/products/the-wrap-up-scarf?variant=30714711212078
Rawcology grain free Chocolate with Raw Cacao Raw Crunch Granola
The Rawcology grain free Chocolate with Raw Cacao Raw Crunch Granola has just the right amount of chocolate to satisfy your sweet tooth. It's packed with chocolate coconut flakes, sprouted sunflower and pumpkin seeds, and lightly sweetened with coconut nectar, a low-glycemic sweetener. Superfood ingredients include raw cacao and sprouted seeds. Raw cacao, the pure form of chocolate, is rich in magnesium and antioxidants. This granola only has 3 grams of natural sugar per serving, is a low net carb meal or snack, and is dehydrated at low temperature for optimal nutrition, crunch and flavour. We love to enjoy it with smoothies, yogurt, your milk of choice or on-the-go!
 https://rawcology.com/product/chocolate-raw-crunch-granola/
All You Are Robe
The All You Are Robe was inspired by women who wake up every morning and give the absolute best of themselves all day. It was designed for a busy life, a full life, a beautiful life.
https://allyouare.ca/products/the-robe
 

Matter Company Mix & Match Skincare Bundle
This all-natural Mix & Match skincare bundle allows you to choose 4 skincare products that matter the most to you! Perfect for all skin types.
https://www.mattercompany.com/product/mix-match-skincare-bundle/
Capa Necklace by Erin Tracey
Erin Tracy's jewellery embraces diverse cultural influences—from the American Southwest to Scandinavia to Japan. But it always remains unmistakably her own.
https://www.erintracy.ca/collections/necklace/products/capa-necklaces

Joyous Health Cookbook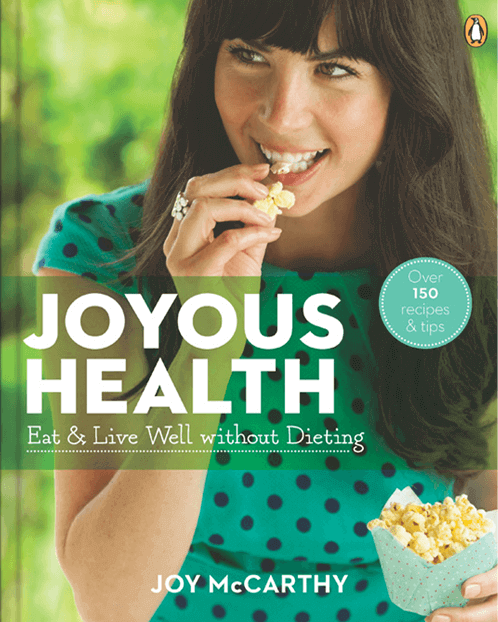 Joyous Health: Eat and Live Well Without Dieting is truly a celebration of eating delicious, clean, whole foods and enjoying a vibrant lifestyle.
https://www.joyoushealth.com/4-books-joyous-health
Munchie Mug 12 oz Blank Jar

The only snack cup to feature 2 pieces of overlapping fabric instead of scratchy plastic. It's super soft, stretchy and soothing for all children, even those with sensory issues. And best of all, the fabric snaps back together when not in use making spills a thing of the past. 


https://munchiemug.ca/products/munchie-mug-12-oz-blank-jarmultiple-colors
Leave a comment